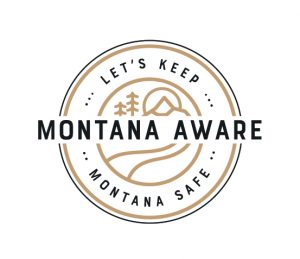 What you need to know
The health and safety of our citizens and visitors is our top priority. While visiting our spectacular state please be prepared for some new protocols and safety precautions.
Masks are required in all businesses, government offices and other indoor spaces open to the public in every community across Montana.
Know before you go: Know the local public health guidelines before arriving at your destination.
Stay home if you're sick.
Understand some services and destinations may be limited.
There is no longer a 14-day travel-related quarantine in place. Governor Steve Bullock is asking visitors to do their part slow the spread of COVID-19 which means taking the same social distancing and sanitation precautions as Montanans.
Montana Aware is a statewide effort designed to help Montana's tourism partners and local businesses slow the spread of COVID-19 by promoting safety measures for those traveling in the state.
Posters for your business are available at the Miles City Area Chamber of Commerce office.
For more information on Montana's Covid Relief, check out these links: