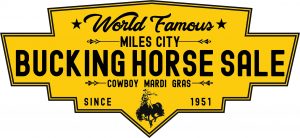 The 70th Annual Miles City Bucking Horse Sale is set for May 14-17, 2020, always the third full weekend in May. Visit the official Bucking Horse Sale website, Bucking Horse Sale for more information, and to purchase tickets.
You must now purchase all tickets online, at Bucking Horse Sale
We suggest you book rooms ASAP. *Tip: Call our local establishments directly, do not try to book online.
Find the Lodging list, from the Home page on this site.
The Miles City Bucking Horse Sale's first Commemorative Poster, created in 2014 by renowned western artist, Bob Coronato, is still available. These beautifully detailed Limited Edition posters, measuring approximately 18″w x 38″h, are signed by the artist, and are available on the artists website, at: Rogue Studio and Gallery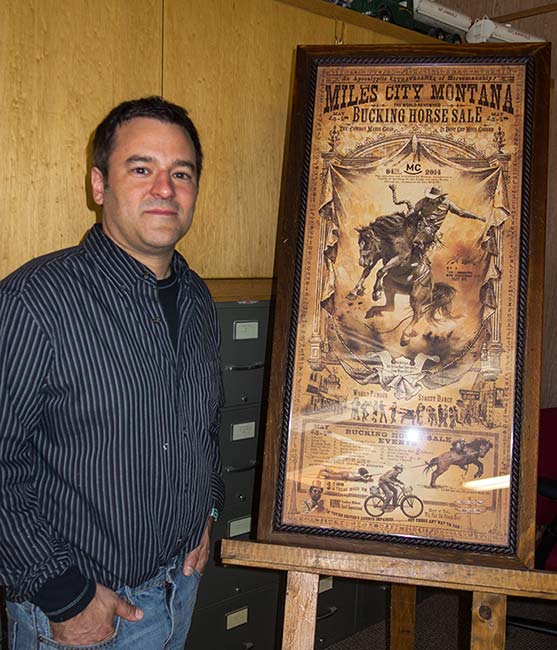 Artist, Bob Coronato