The confluence of the Tongue and Yellowstone Rivers is rich in history. It was well known to Indian tribes, fur traders, and explorers. Captain William Clark camped near the mouth of the Tongue on July 29, 1806. Steamboats carrying immigrants, soldiers, and goods, traversed its course.
In early June 1876, Generals Custer and Terry conferred aboard the steamer, Far West, near what was to become Miles City. Custer and his men set out for the long march that was to end in disaster at the Little Bighorn on June 25, 1876. As a direct result of this battle and the influx of soldiers, Fort Keogh and Miles City were founded. Saloons, dance halls, bordellos, boarding houses, and general stores serviced the population of soldiers, buffalo hunters, bullwhackers, muleskinners, cowboys, and Indians.
The Northern Pacific Railroad arrived in 1881. Miles City became a destination for herds from as far away as Texas. The railroad provided direct shipping to packing plants in the east. Even though ranchers had lost more than half of their herds in the harsh winter, the town incorporated in 1887. The Main Street buildings reflect the growth spurts of the town. Fort Keogh served as a remount station during World War 1, and Miles City became the largest horse market in the world.
Miles City has earned its place in history-from early explorers and frontiersmen to soldiers and ranchers, Miles City grew where two rivers met- the Yellowstone and Tongue Rivers. Miles City is proud of the parks, rivers, and historical sites that provide recreational fun and adventure for everyone. Visit us and discover why we are truly a Legendary Western Town.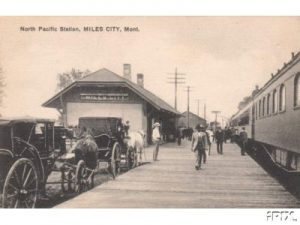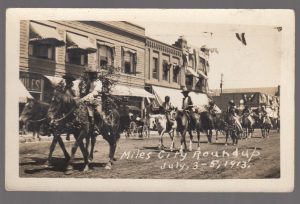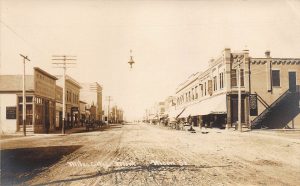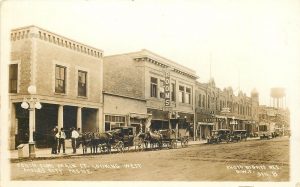 _____________________________________________
Maurice Hilleman, 'world's leading vaccinologist'
A 1941 Montana State graduate with dual degrees in chemistry and microbiology, Hilleman is credited with saving the lives of millions through the development of a variety of vaccines, including eight of the 14 vaccines commonly given to children. His name is often spoken along with Jonas Salk and Louis Pasteur as pioneers who fundamentally changed human health.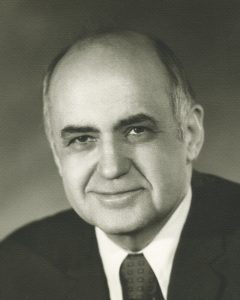 Hilleman was born on a farm near Miles City in 1919. His early days were marked by adversity: His twin sister died during childbirth and his mother died two days later. He was raised by an aunt and uncle on the family farm and as a child was expected to work hard and contribute to the family.
Hilleman had been planning to accept a coveted career-track job at a J.C. Penney store in Miles City when his older brother told him that Montana State College — now MSU —offered scholarships. Hilleman applied, won a scholarship and enrolled.
After graduating from Montana State at the top of his class, he went on to do graduate work at the University of Chicago, where he eventually helped develop a treatment for chlamydia after discovering it was caused by bacteria and not a virus. Over the next 43 years, Hilleman became the world's leading vaccinologist, developing more than 40 important vaccines for human and animal health. Of the 14 vaccines commonly given to children, Hilleman developed eight. Among them are vaccines for measles, mumps, hepatitis A, hepatitis B, meningitis and pneumonia. Hilleman — who spent the majority of his career at Merck and Co. — also gave the world a more complete understanding of the ways different strains of the flu virus change from year to year. The need for an annual seasonal flu vaccine is due to these ongoing and subtle changes.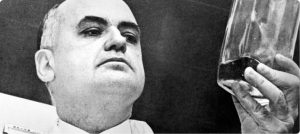 "Given all the vaccines he was responsible for developing, Maurice Hilleman had an amazing impact on human medicine," Jutila said. "It's hard to imagine the number of lives he had an impact on, and for MSU that's a huge thing.", Mark Jutila, head of MSU's Department of Microbiology.
When Hilleman died in 2005, scientists quoted in his New York Times obituary credited him with probably saving more lives than any other person in the 20th century.
Now, Hilleman's legacy lives on at his alma mater through the Hilleman Scholars Program. Exclusively for Montana residents, the program was inaugurated in 2016. Each year approximately 50 Hilleman scholars are selected based on personal essays, nomination letters, grades and financial need. But paramount in the selection process is evidence of significant academic, leadership and career potential.
For more on Dr. Maurice Hilleman, visit: Montana State University News