Big Sky Financial Planning Group
Big Sky Financial Planning Group
Contact
:
Jim
Cusimano
Work
2404 Main St.
Miles City
Montana
59301
work
Work
221 W. Towne St
221 W. Towne St. Glendive, MT
116 S. Main St – The Bank of Baker
Glendive
MT
59330
work
Phone
:
406-234-3194
work
Phone
:
1-800-377-4843
work
Phone
:
Glendive: (406) 377-5000
work
Phone
:
Baker: (406) 234-3194
work
Website
:
Big Sky Financial Planning Group
Photos
Our Process
We care about you and helping you reach your financial goals. Without our seven step process, we would not be able to look at every detail to help deliver a comprehensive action plan.
Understand Your Goals
* Review of retirement plans and current debt to align with financial goals
* Income distributions and cash flow strategies
* Review of insurance and long term care needs
* Investment Strategies
* Retirement Planning
* Social Security Analysis
* Medicare Analysis
* Periodic Reviews
* Coordination with other professionals
Save
Info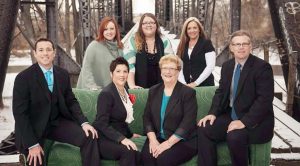 With over 40 years of combined experience in the Financial Service Industry, we set ourselves apart from other advisers and planners by our ongoing advice, resources, experience, client service, diversification and availability.