Big Sky Pharmacy
Work
701 Main Street
Miles City
Montana
59301
work
Phone
:
(406) 234-1241
work
Website
:
Big Sky Pharmacy
Photos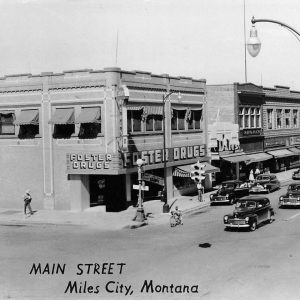 Big Sky Pharmacy is a full-service locally owned Drug Store, providing medical equipment, groceries, gifts, cards, home décor, and more.
Serving Miles City for over 100 years!
Our pharmacists know there's nothing more important than your family's well-being. We take the time to get to know you, explain your medication, and answer questions you may have. We honor prescription plans, including Medicare. Our Health Mart pharmacy is a trusted healthcare resource.
We also have a Compounding Lab, creating custom medications for each patient's individual needs.
Info

Getting sick steals too much from you and your family, your prescriptions shouldn't take more.
We understand how overwhelming and time-consuming it can be to get and correctly use your medicines – they just add one more thing to your never-ending list.
We've been helping our fellow Miles City friends and families for over a century, offering competitive prices and quick, caring service at our pharmacy.
We take the time to teach you how to use your prescriptions so you get healthy quickly – and don't spend any more time at the doctor or pharmacy than necessary.
As a Montana Family Pharmacies® Member, we compete with big box store prices – oftentimes beating them – and we're typically much quicker to get your prescriptions ready too.
Ask your doctor or nurse to send your new prescriptions to us, or click the "Get a Prescription" button below to fill out a simple form so we can transfer your existing prescriptions to us.
Don't let you or your family member's illness control your life any longer – we can help save your time, money, and sanity!
We look forward to serving you!