WaterWorks Art Museum
WaterWorks Art Museum
Contact
:
Dixie
Reiger, Executive Director
Work
85 Waterplant Rd.
P.O. Box 1284
Miles City
Montana
59301
work
Phone
:
406-234-0635
work
Website
:
WaterWorks Art Museum
Photos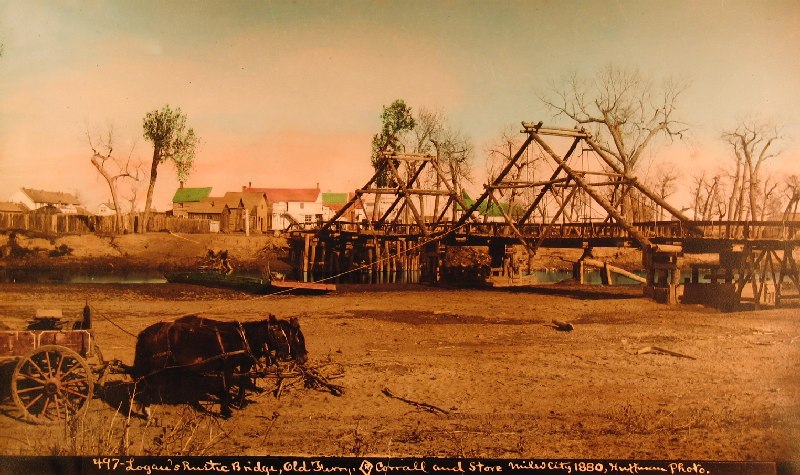 The Art Center's permanent collection is comprised of two groups of objects and images relevant to this mountain-plains region, the historical collection and the contemporary collection.  The historical collection represents the prior and early Montana statehood years; this includes Native American, immigrant settlers and city builders prior to the 1950's.  The contemporary collection begins with the "Early Modernists" of the region from the mid-1900's through the present.
L.A. Huffman arrived at the new Fort Keogh, Montana Territory in 1879 to take over the "post photographer" position. Miles City became his adopted home until his death in 1931. Huffman made a business of capturing and printing images of the "this last west" frontier that popularized these images across and beyond the continent.
Save
Info
From the inside, circa 1910 concrete vaults of the WaterWorks Galleries give the Custer County Art & Heritage Center the look of a contemporary urban exhibition space. Located in the southeast corner of Montana, Miles City, with a population of under 10,000 citizens, is anything but urban. Since opening in 1977, 10,000 square feet of space has been renovated for exhibitions and education programs. As a cultural leader in southeastern Montana, the Center is a nonprofit organization guided by a philosophy of public service. Our mission is to provide, free of charge, high quality, interpretative exhibits in the visual arts and humanities; educational opportunities and informational services for the general public, schools and civic groups; and proper management of and accessibility to exhibited visual artworks, including the Center's permanent collection, held in public trust.
Visit our Museum Store, featuring many new pieces, including handmade cards, ceramics, books, and art.
WAM – Montana NEA 50th Anniversary piece
VENUE SPACE
This is a unique facility, with areas inside and outside for special events.  Call (406) 234-0635 to discuss the options.
Main Gallery
Outdoor patio area
Hillermann Park

This is a City-run park. Call 874-8606 to reserve the space
Concrete picnic tables, mostly shaded by many large trees, horseshoe pit.