Custer County Educational Foundation
Custer County Educational Foundation
Contact
:
Jack
Regan, President
Photos
Non-Profit dedicated to helping Miles City Youth attain higher education founded in 1991. CCEF is a locally operated and supported, non-profit, tax-exempt scholarship foundation, and is administered by an all volunteer Board of Directors. It is our goal to help every deserving CCDHS graduate with college expenses Funding for the Foundation comes from various sources. Several Miles City families established endowments. Others have named designated memorials that are given every year. CCEF Alumni, local businesses and organizations have begun to contribute to annual scholarships. The annual phone-a-thon, organized by the CCEF and manned by CCDHS students generates over $20,000 per year; half of which is invested in the general endowment and half awarded to the current graduating class.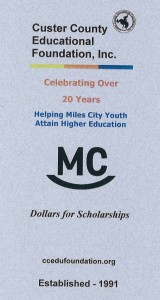 Info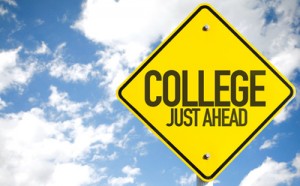 Rising costs are closing doors to higher education for many individuals in our community.  Through CCEF, we have the opportunity to make a strong statement about the importance of education beyond high school.  We provide encouragement and financial support for local students.
Educational opportunity is the basis of economic development — and the future of Miles City and Montana lies in our youth!