Jewel Motor Park
Jewel Motor Park
Contact
:
Butch Krutzfeldt,
Owner
Photos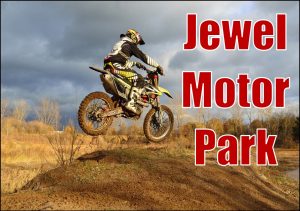 Enjoy the Jewel Motor Park trails available at the Yellowstone Jewel. The property consists of 525 acres for ATV's, dune buggies, side-by-sides, bicycles, and snowmobiles. Thrills, excitement, jumps, hill climbs, open riding and endurance challenges are all possible in a natural panorama of nature.
The Jewel Motor Park offers a type of sport that takes place on dirt trails and open range. Portions of the trails are challenging. The attached map and pictures offer a glimpse of the fun to be had at the Jewel Motor Park.
Guests at the Yellowstone Jewel can use the Motor Park for $30/day per rider. Riders are required to sign a Liability Release before accessing the Park. Get ready to ride!
8 miles NE of Miles City / Downhill from I-94 Exit 148
Motorcycle & ATV trails
Trail Riding
Free-range Riding
**All operators must obtain an annual membership, before accessing the park.