Olive Hotel & Restaurant
Olive Hotel & Restaurant
Contact
:
Jayme Nelson,
Manager
Work
501 Main
Miles City
MT
59301
work
Phone
:
(406) 234-2450
work
Photos
The Historic Olive Hotel & Restaurant has a small number of hotel rooms available, as well as apartments.
They offer a Breakfast Restaurant, open Wednesday – Sunday  6:00am-10:00am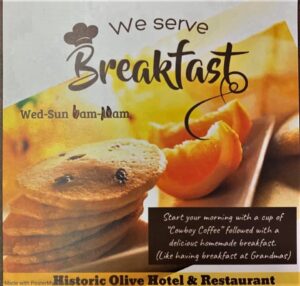 Info
VENUE SPACES 
Big or small we try to accommodate you all!  There is no charge to rent our establishment for Weddings, Anniversary's, Birthdays, or smaller Makeup, Jewelry and Tupperware parties.  We ask that all parties take down and picked up decorations/food prior to leaving.  Catering, food and liquor, is available.
For more information about the venue, please contact Jayme Nelson at (406) 853-5316.
Amenities 
Breakfast Cafe -Large homemade breakfasts
Lounge/Bar
Hotel
Casino
4 TVs
Jukebox w/karaoke
Pool Table (removable)
Stage area for Band
Other Amenities we can provide:
Food & Beverage Catering
We can bring the Bar to your event, within a 100 mile radius of Miles City.
Photographers
Bands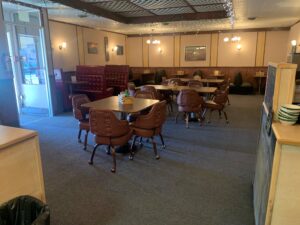 Dining Room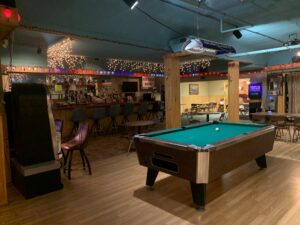 Bar area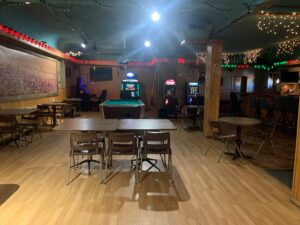 Bar area