OYO Hotel
OYO Hotel
Contact
:
D.K. Sharma,
Owner & Manager
Work
1314 S. Haynes Ave.
Miles City
MT
59301
work
Phone
:
(406) 232-7040
work
Website
:
OYO Reservations
Photos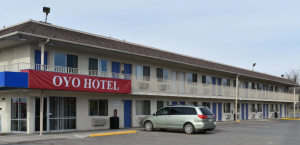 Location
Located in Miles City, Montana, right off Interstate 94, the OYO Hotel Miles City MT is a convenient, clean, and affordable place to stay in
Air travelers can get to the OYO Hotel Miles City MT by flying into the Billings Logan International, about 2 hours away in Billings, Montana. And for those road tripping or traveling from the airport by car, there's also free parking available onsite.
Amenities
A memorable trip can be influenced by many factors and having complete amenities is one of them. The property and rooms here provide various amenities for guests to make use of during their stay here. Some of them include First Aid, Vending Machine, Refrigerator, Daily Housekeeping, Wheelchair Accessible, Free Wifi, Laundry, Card Payment, 24/7 Checkin, Reception, Fire-Extinguisher, CCTV Cameras, Breakfast Available, Attached Bathroom, Microwave, Parking Facility. With these facilities available at all times, the guests staying at this hotel are bound to have a memorable experience.
Experiences
The OYO Hotel Miles City MT is centrally located in the east side of Montana. Guests will find plenty of options for dining and services nearby the hotel. Miles City is a small town surrounded by beautiful attractions within in just a short drive. Those looking for an adventure outdoors can head to Pirogue Island State Park or the Strawberry Hill Recreation Area for great hiking trails. History buffs should make it a point to check out the Range Rider's Museum full of colonial and civil war artifacts and memorabilia. And if you appreciate local wine and art, don't forget to stop by the Tongue River Winery and WaterWorks Art Museum.
The OYO Hotel Miles City MT is only an hour from Makoshika State Park and under two hours from Medicine Rocks State Park, perfect for day trips exploring the natural beauty of eastern Montana. The Montana climate allows for outdoor adventures all summer long, but make sure to prepare for much colder weather from the Fall through Spring month And if you'd rather head to the city for the day, the biggest city in Montana (Billings, MT) is just a 2 hour drive from the OYO Hotel Miles City and offers a host of cultural attractions, dining experiences, and local events.
Eastern Montana is a wonderful place to visit. The OYO Hotel Miles City MT is the perfect choice for the budget-conscious traveler looking to explore this side of Big Sky Country.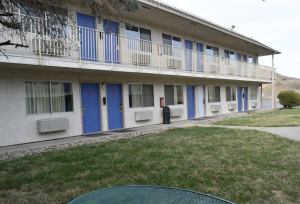 Info