Tongue River Winery and B & B
Tongue River Winery and B & B
Contact
:
Bob, Marilyn, and Josh
Thaden, Owners
Work
99 Morning Star Ln
Miles City
MT
59301
USA
work
Cell Phone
:
(406) 853-1028
cell
Cell Phone
:
(406) 853-1651
cell
Website
:
Tongue River Winery
Photos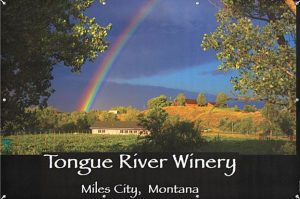 Tongue River Vineyard, approximately 2 acres in size, is the only commercial vineyard  in Montana east of Missoula.   Our first grapes were planted in 2004 and we plant some every year.  Our half-century of gardening have helped in the vineyard, and Bob's half century of wine making have helped in the winery.  We grow mostly University of Minnesota grape varieties, but are experimenting with others that might prove hardy enough for our northern climate.
We are proud  and active members of the North Dakota Grape and Wine Association, and also participants with the emerging Montana grape growers association and the South Dakota association.  We purchase some fruit from North Dakota and Wyoming to supplement what we are able to find in Montana
We also grow apples, pears, cherries, raspberries, elderberries and other fruits. We opened for business in October of 2010 and produce approximately 2000 gallons of wine yearly— red and white, sweet and dry, grape and fruit wines and unusual blends.  In 2003 we will be picking our first crop of haskaps (edible honeysuckle fruit) and Carmine Jewel cherries.  Both were developed at the University of Saskatchewan, are 5-6 foot shrubs when mature, hardy to -50°F!  We have the nets up and expect a good crop of both of them.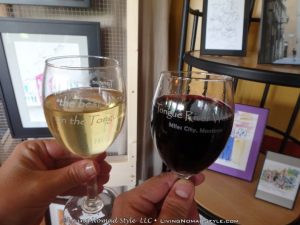 Our desire is not to compete with California or the other western states in making European wines, but to create quality wines which have their own style, flavor and bouquet made from fruit which lives comfortably (with care…) in the frigid winters & hotter'n hell summers of southeast Montana.
If you wish to contact us, you can call Bob at 406-853-1028, Marilyn at 406-853-1651 or Josh at 406-850-8325
The Tongue River Winery team— Bob, Marilyn and Josh Thaden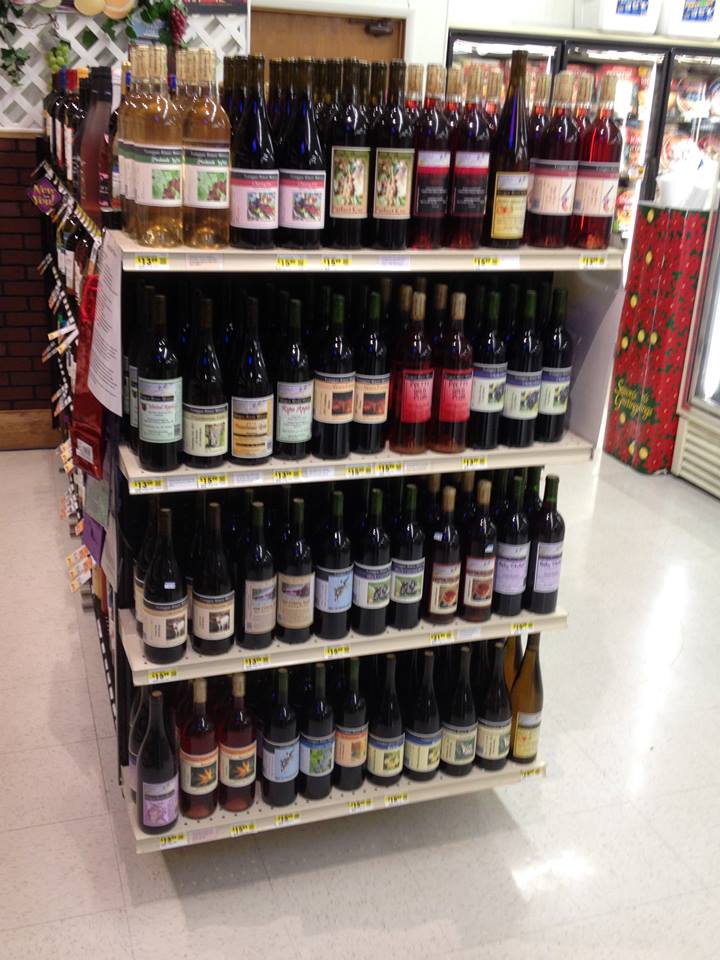 Save
Save
Info
VENUE SPACE
Seating for approximately 40
Wine tasting & Vineyard Tour
Small kitchen space for catering
Please call for more information:  (406) 853-1028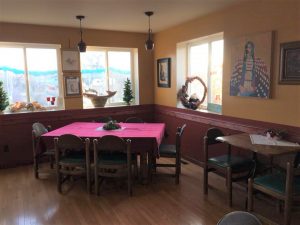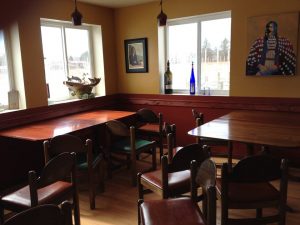 Printable list of all Miles City Venues
Bed & Breakfast
The B&B will be part of our home, right across the vineyard from the winery.   We have 2 rooms available for guests, with the option of an evening meal, private wine tasting and wandering the property to their heart's content.  Tongue River B & B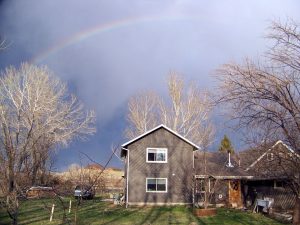 Save
Save