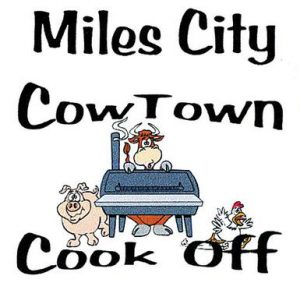 The 4th Annual Miles City Cowtown Cook-Off is scheduled for June 16-17, 2017, and will once again, be hosted by the Custer County Community Table (aka: Miles City Soup Kitchen). Proceeds benefit their organization in providing healthy meals to those in need.
FRIDAY EVENING- BACKYARD BBQ COMPETITION
The Backyard Competition is for the novice grill master. Of course, we all think our BBQ is the best, so here's your chance to prove it!
Contact information is within the forms.
2017 Cowtown Cookoff Backyard Application
2017 Cowtown Cookoff Vendor Application
2017 Cowtown Cookoff Volunteer Application
SATURDAY COOKOFF – Kansas City BBQ Society Sanctioned event
Contact information is within the forms. Participant details are as follows:
2017 Cowtown Cook-Off Guidelines